Help & Support
Keponet Knowledge Base
Keponet is software application that is usefully to improving the standard of handling request from hotel guest and making staff performance in prime condition at every time to achieve customer satisfaction.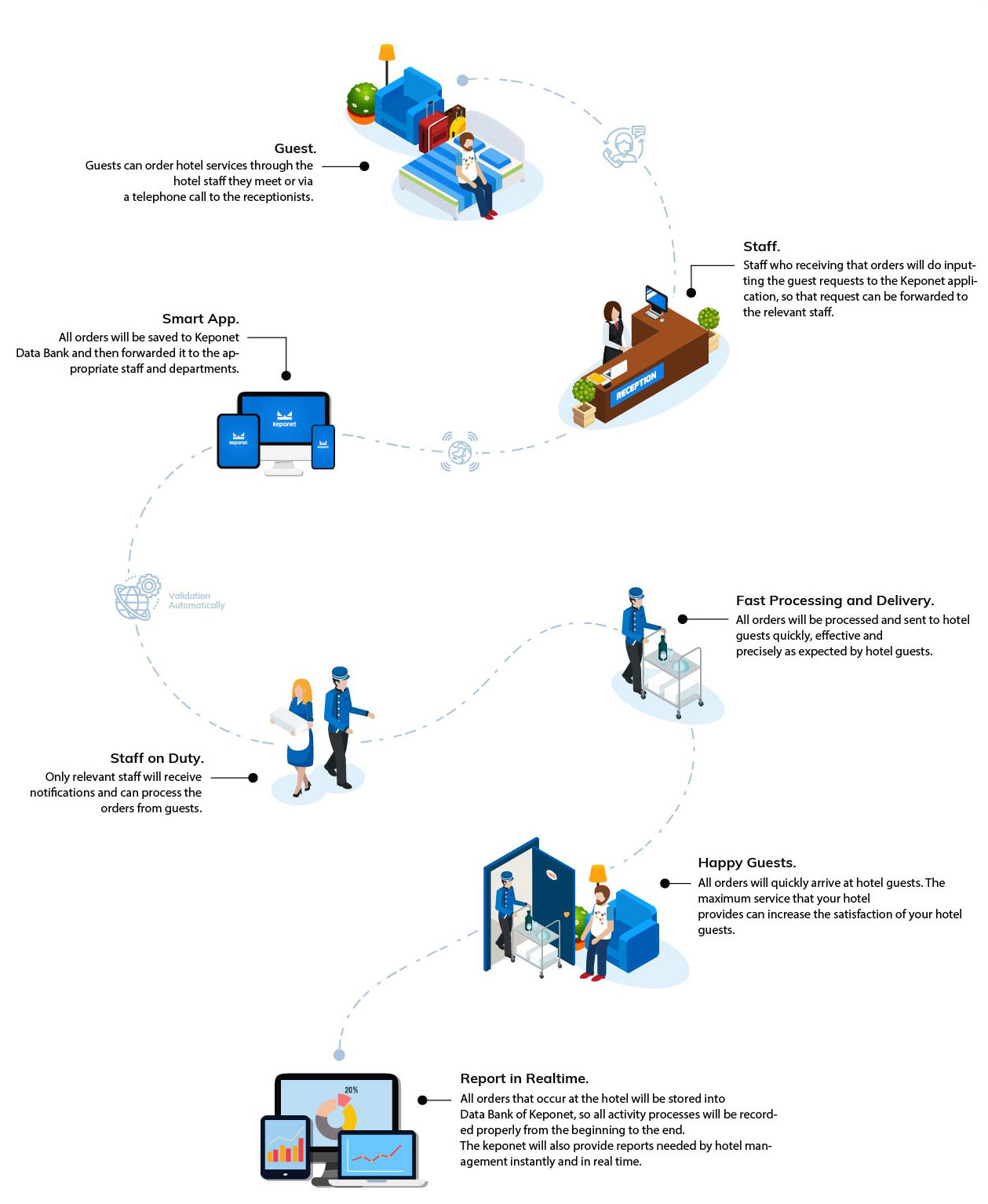 What are the advantages of ordering room service via Keponet (Digitally processed) ?
Keponet application is easy to learn by hotel staff (User Friendly).
Efficiency of hotel expenses because the hotel does not need to print a room service catalog for each room.
Making the handling process and processing time of a guest order is more effective, more efficient, and faster.
Accurate order details for each item, so that what the guests want will be accordance with the guest notes from the beginning until the order is presented.
Fair workload for each staff.
Management can find out all guest request status in real time.
Good control of guest orders, so the guest orders are guaranteed to arrive at the guest.
Unambiguous hotel guest identity so there is no mistake when delivering guest order.
All orders from hotel guests will be handled directly by the relevant staff.
Assist management in making fair decisions in providing reward for the performance results of each staff.
Realtime reporting that allows management to make decisions and steps to improve the quality of service time.
Corporate Address
PT Tridaya Cipta
Jalan By Pass Ngurah Rai No.67
Kedonganan
Bali 80361 - Indonesia